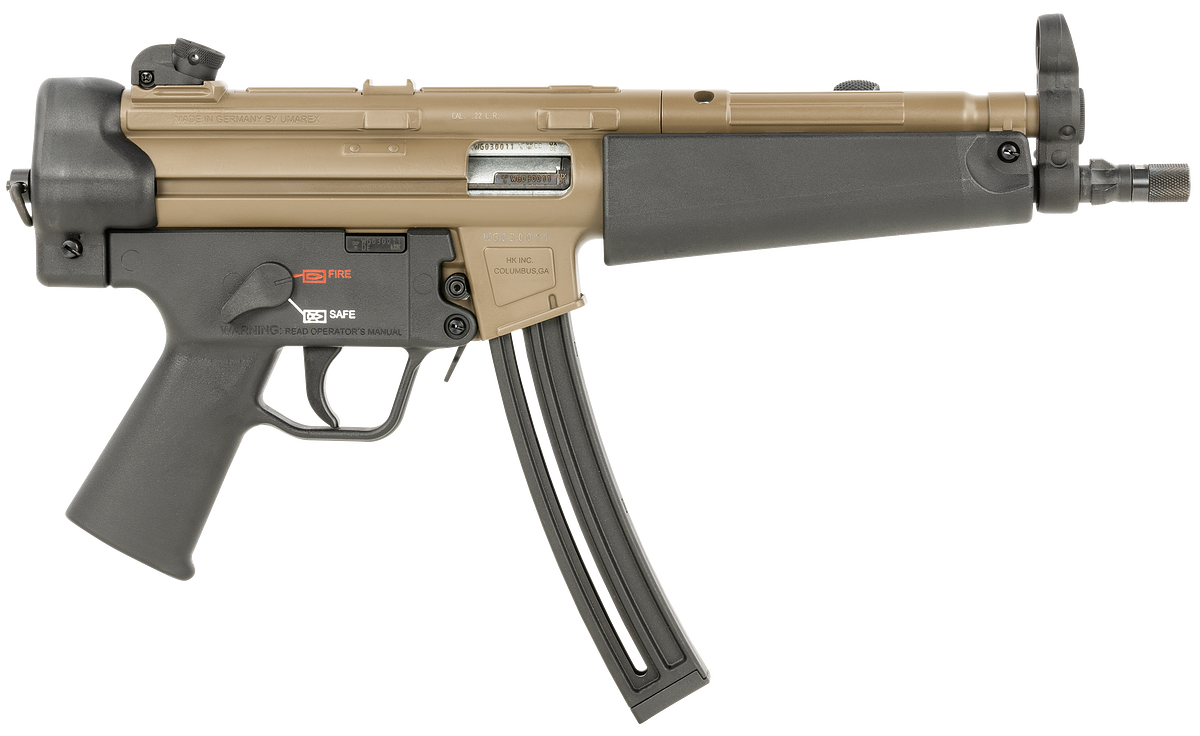 You can get the authentic look, feel and features of the legendary HK
MP5 in a semi-automatic .22 LR pistol. HK has partnered with Umarex of
Germany to bring you the only HK-authorized rimfire versions of the
legendary MP5. So, whether you're looking for an economic, but serious
sub-caliber trainer, a suppressor host, or just want the coolest .22 LR
fun gun on the range, look no further.