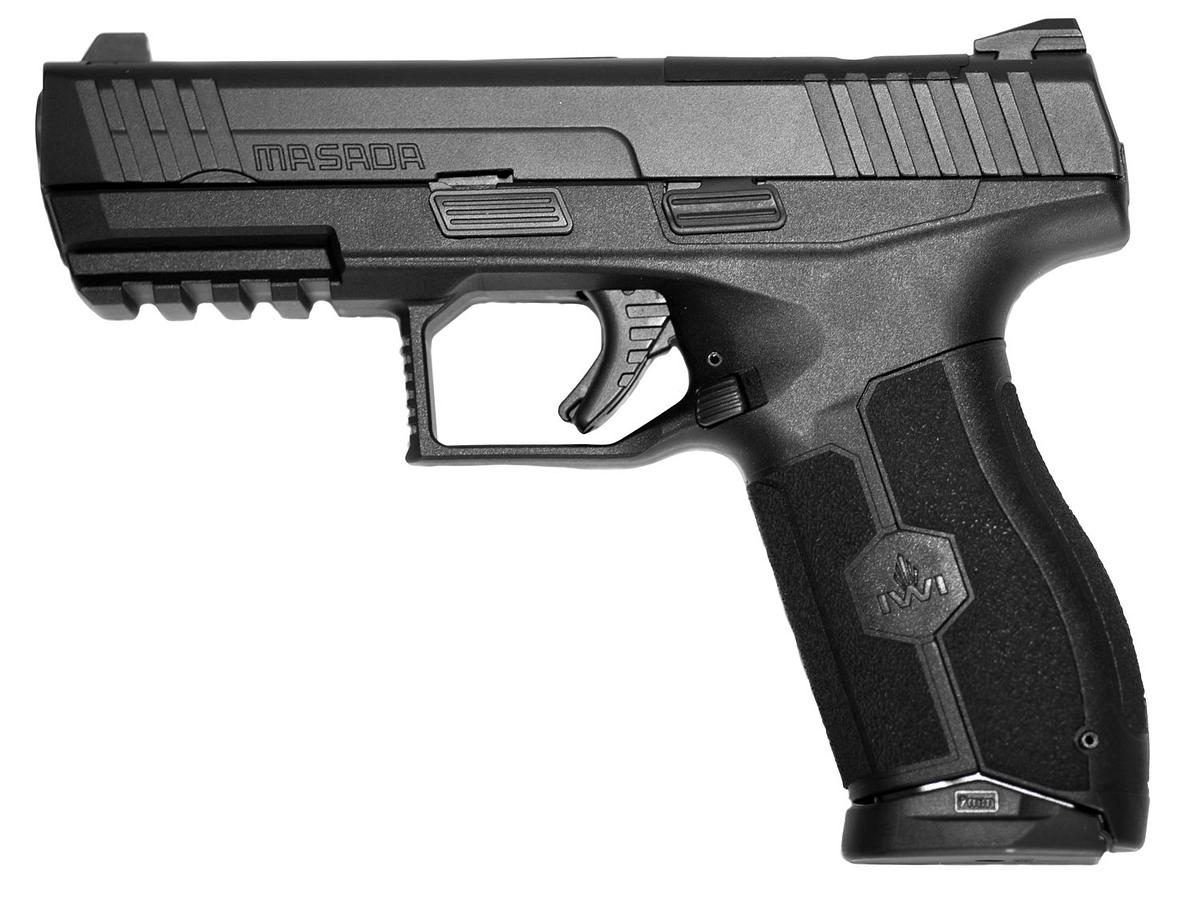 17+1

IWI MASADA 9mm polymer framed striker-fired pistol features a low
profile barrel for reduced perceived recoil. Fully ambidextrous controls
and enhanced ergonomics which provide a natural and instinctive
pointing grip angle, three interchangeable wrap around back-straps
coupled with the deep beavertail enabling the MASADA pistol to fit a
wide variety of hand sizes, 3 Interchangeable wrap around
back-straps.
The MASADA trigger has a 6 lb trigger pull. with a clean and
crisp break and a positive reset. Featuring a built-in trigger safety,
the pistol will not fire unless the trigger is pulled. Large trigger
guard for use with or without gloves, enhanced grip texture which
enables faster follow-up shots in all conditions, fully ambidextrous
operating controls: slide stop lever, magazine release.