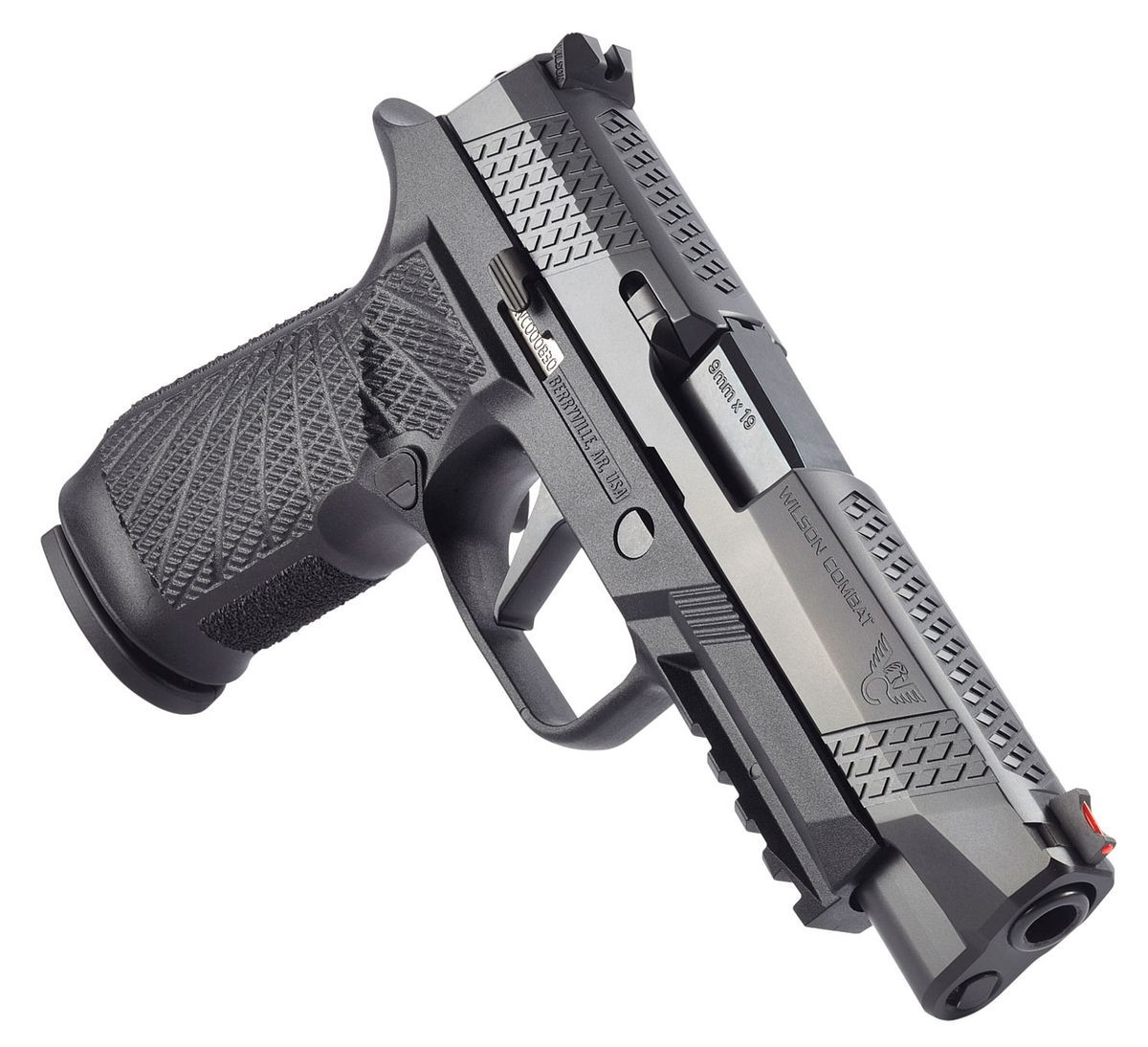 Wilson Combat and SIG SAUER are pleased to announce the availability of a
Wilson Combat enhanced P320 9mm semi-automatic pistol collaboration,
the WCP320. Using the Wilson Combat SIG P320 grip module, our in-house
re-machined slide and Wilson Combat performance battlesights, the Wilson
Combat Optimized WCP320 is tailored for precision tactical pistol
shooting.
Featuring the Wilson Combat polymer grip module; the slide has
been machined with the Wilson Combat X-TAC pattern for improved
manipulation under stress. The front and rear cocking serrations, as
well as the slide top, wear this signature Wilson Combat pattern with
the Wilson Combat logo on the slide. The stainless steel slide and
chromoly barrel wear the most advanced black DLC (Diamond-Like-Carbon)
physical vapor deposition finish; The SIG SAUER flat-faced XFULL trigger
is standard on the WCP320 and gives shooters a lower finger position on
the trigger which increases leverage for a lighter, smoother trigger
pull and Wilson Combat Battlesight with red fiber optic front sight.
Includes two 17rd X-Series magazines.